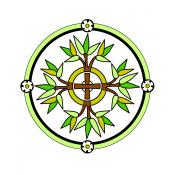 Who We Are
The University Church in Yale is a student-focused church welcoming Christian students of all backgrounds, as well as staff, faculty, post-docs, parents, alumnus/a, parents, and our New Haven neighbors.  
Our church life is centered around Sunday worship in Yale's historic Battell Chapel, which features beautiful music, thoughtful preaching, and the prayer of a diverse, faithful community. Outside of Sunday mornings, we have lots of fun together with retreats, study groups, meals, concerts, lectures and other events. 
UCY is an open and affirming congregation; we welcome persons of any denominational background (or none), race, ethnicity, age, nationality, sexual orientation, gender identity/expression, or physical or mental ability. Whether you are a life-long Christian, a questioning Christian, or new to Christianity, we hope that you feel at home with us.
What We Believe
The University Church is an ecumenical church with a diverse community of Christian students, faculty, staff and neighbors at Yale. Being "ecumenical" mean that we hold together many beliefs about what it means to follow Christ today. On any given Sunday, we have students and community members who grew up Catholic, Lutheran, Evangelical, or Pentecostal among many others and now find the University Church in Yale to be their church home, as well as Christians from countries all over the world. Some of our members are new to Christianity, having discovered it while at Yale or later in life. 
Because we are an ecumenical church, we focus on Christ as our center and leave some theological questions open. Our worship is grounded in scripture and tradition. We celebrate the diversity of beliefs that come together when we gather to praise God, to follow Christ, and to care for one another, our neighbors in New Haven and God's creation. When you visit, we'd love to learn more about what you believe and what questions continue to intrigue you in your walk of faith.
Our Shared Mission
Though we vary in our beliefs, we are drawn together in our mission.
UCY Mission Statement: God calls us together to be an ecumenical Christian community in the midst of Yale University, extending an authentic and inclusive welcome to all Yale students, faculty, staff, and alumni, and all of the New Haven community. We are called to worship the Triune God with joy and in beauty, to bring together lived faith, moral perspective and critical thought, and to serve our neighbors in the New Haven area and around the world. As we remind ourselves each week, we are being formed by the Gospel of Jesus Christ into leaders and disciples who will do justice, love kindness, and walk humbly with God.
In order to live into this mission, we actively promote the leadership of women and LGBTQ+ people, anti-racism, substantial service of our neighbors, and prophetic Christian engagement with what it means to be at Yale. No faith community is perfect and we are no exception, but we invite you to join us on the journey as we seek to live into the faithful work Christ calls us towards.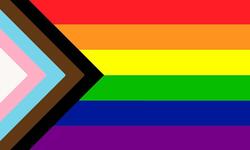 Our History
In 2005, following a study of Yale's religious life program by the University Council and leading university chaplains, Yale created a new, ecumenical (multi-denominational) church on campus, renaming it the University Church in Yale.  The goal was to respond to the great changes in the make-up of Yale's student body, and to make the Church more student-focused.  For many years, the campus church had been connected to the United Church of Christ in Connecticut, as well as part of Yale. A full history can be found here!
At the same time, a new liturgy for the Church was created by Siobhán Garrigan and Patrick Evans, faculty at the Yale Divinity School.  The new liturgy was creative, participatory, multi-denominational and international in its emphases.
The Church also became a teaching church for the Yale Divinity School and the Yale Institute of Sacred Music, bringing exciting young graduate students in ministry, choral conducting and organ to the church to lead worship, as well as to learn. Moreover, the Student Deacons group, who had been student leaders in the Church since the 1920's, was re-started as a diverse group of active undergraduate and graduate students.